The Va Creeper Trail
Bike Ride
---
The Virginia Creeper Trail can be ridden all in one day, but it's really best to make a weekend of it and take a leisurely time exploring the trail and the area. The trail is very kid-friendly so don't hesitate to make this a family outing, either. Mountain bikes, hybrid bikes and cruisers work very well, as do cyclocross bikes, "gravel bikes" and other such adventure and touring bikes. Skinny road bike tires are best saved for another day (28 millimeter and larger road bike tires should be fine, however). Gears are nice to have on your bicycle if you're riding the uphill grade to Whitetop, but certainly not required. A water bottle is about all the "gear" you'll need; bring cash as there are rest stops with drinks and snacks along the way.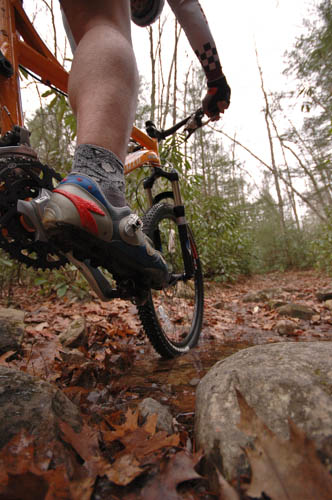 Recommended Routes
---
Whitetop to DAmascus
If you only have one day and you want to experience a most beautiful biking experience, pick-up a shuttle-to-the-top in Damascus and make the 17 mile downhill ride back to Damascus.
Mountains & Valley weekend
Spend 2 half days on the Va Creeper. Shuttle up to Whitetop from Damascus and bike downhill one day. Shuttle over to Abingdon and take a ride through the valley (mostly rolling countryside and 300 ft of elevation gain).
Adventure cyclist

Pick up a shuttle in Damascus to Whitetop and ride to Abingdon (34 miles) and either pedal back to Damascus (51 miles) or arrange for a pick-up in Abingdon.
Yo-YO

Ride your bike 17 miles from Damascus up (1800 feet elevation gain) to Whitetop Station and back (it's all downhill from there).
bike rental and shuttle service
---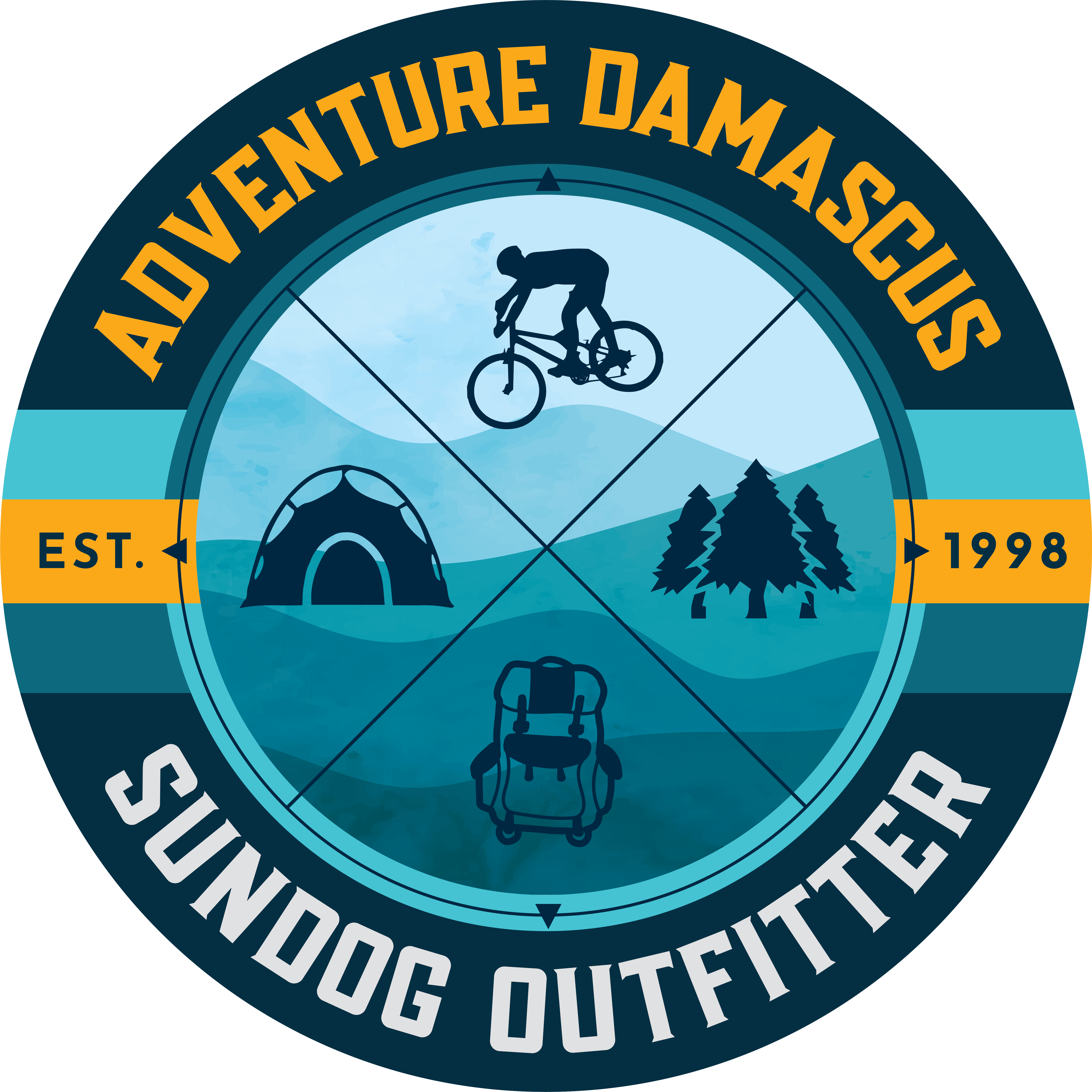 Adventure Damascus Bicycle & OUtdoor Co.
Since 1998, Adventure Damascus Bicycles has been providing Creeper Trail bike rentals and shuttle service for many happy visitors to the Va Creeper Trail. Virginia Creeper Trail bike rentals and shuttle service available 7 days a week all year round.
Now located at 331 Douglas Drive, Damascus, VA 24236 Toll Free (888) 595-2453
Bike Rental and Shuttle Service Damascus - Whitetop - Abingdon - Alvarado
Located where all the trails cross. www.adventuredamascus.com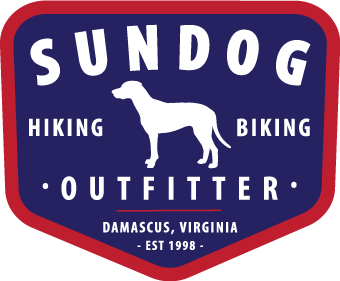 Sundog Outfitter
Located where "the 7 trails cross" in Damascus (the Heart of the Creeper Trail). Sundog is conveniently located at the crossroads of the Virginia Creeper Trail, Appalachian Trail, 76TransAm Bicycle Route, Iron Mountain Trail, the Crooked Road, TransVirginia Bike Route, & the Mid Atlantic Backcountry Discovery Route.
Daily Va Creeper Bike Rental & Shuttle Service for Damascus, Whitetop, and Abingdon Located beside Subway and Mojo's Coffee
331 Douglas Dr. Damascus, VA 24236 Open Year Round 7 Days A Week www.SundogOutfitter.com